General economic news journal 'The Daily NNA Australia & Oceania Edition'
We deliver the latest political and economic news journals of the Oceania region (Australia, New Zealand, Pacific Islands) in Japanese language on weekday mornings.


These journals are automatically delivered in PDF format every morning, providing the convenience without the hassle of going to the website.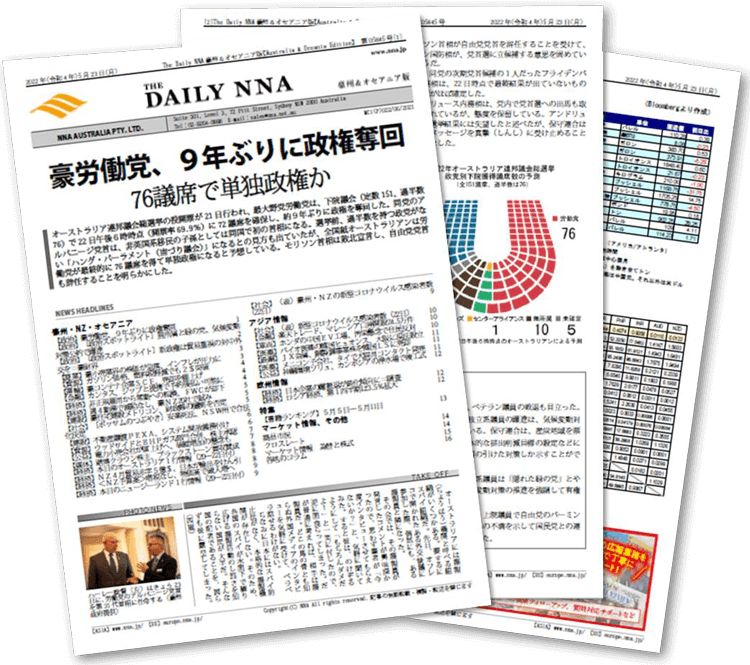 This exclusive website contains a vast database of past articles, where you can search for news and data from 1998 onwards. We are the most knowlgeable Japanese-language media when it comes to the politics and economics of Oceania.
(Click here for the latest news list *Japanese Only)
Most of the information in this journal is local information not published in Japanese newspapers. In addition to national newspapers such as "The Australian", "Australian Financial Review(AFR)", and "NZ Herald", we also provide important business news for Japanese companies picked from dozens of local and trade-specific newspapers by state. Our news also features original interview articles and serial articles by industry experts.
(Click here for serial list *Japanese Only)
We offer a number of support services for subscribers, including PR article publication, discounts on translation and interpretation, and market research services, free inquiries to reporters regarding article details etc.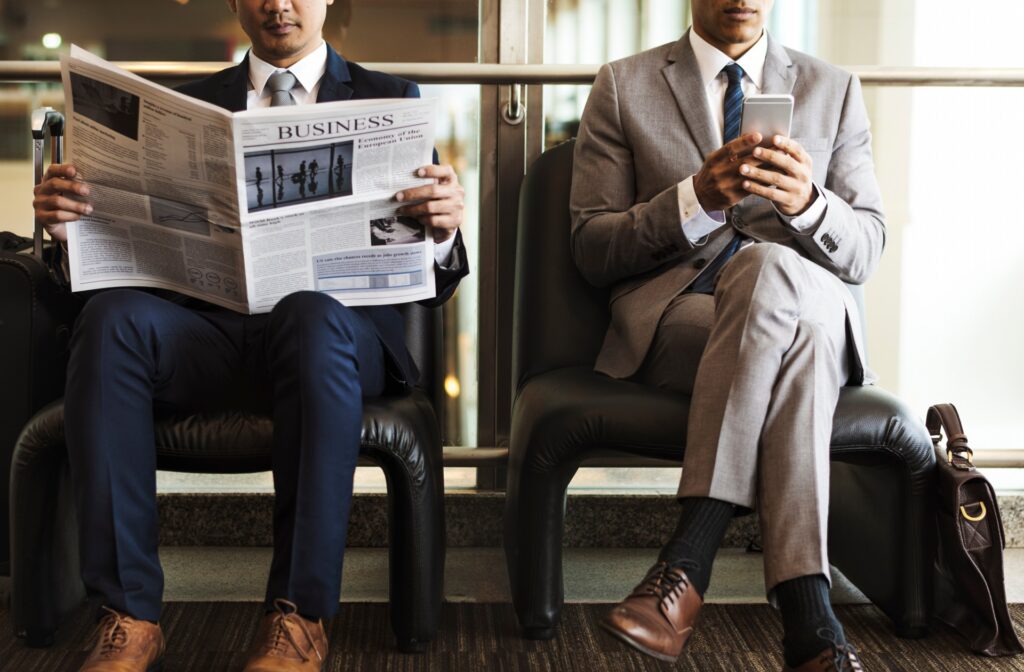 In addition to banner advertisements, we provide PR articles and other advertisements in the "Daily NNA Australia & Oceania edition". This news magazine is the largest business media in the region with subscription by more than 90% of Japanese companies operating in Oceania.
The majority of our subscribers are business professionals and expatriates at the forefront of business in Oceania. In addition, executives and mid-career employees in charge of local management operations are also subscribing our products.
| | |
| --- | --- |
| gender | Male 80%, Female 20% |
| ages | 30s - 50s |
| occupation | 95% company employees and company directors |
| by industry | resources, trading companies, government agencies, finance/accounting, manufacturers, etc. |
| by area | NSW 50%、VIC 24%、WA 13%、QLD 8%、NZ 5% |
| Number of deliveries | About 1,500 accounts |
*Due to popular demands, the number of available ad space is limited. For sizes of available space and pricing, please contact us using the inquiry form below.
Oceania Agri-Food Journal 'Wealth'
We publish a weekly journal on Fridays, specializing in agricultural and food-related news from Australia and New Zealand, both of which are gaining worldwide attention.


This is the only Japanese-language agri-food news journal in the Oceania region.
For more information, please visit the "Wealth" website.