About Us
We collate and publish news and magazines in Japanese, covering topics on politics, economy, food and agriculture in Oceania.


We also provide a wide range of market research, translation and interpreting services,


as well as support in relation to exports or new entry to the Oceania market, etc.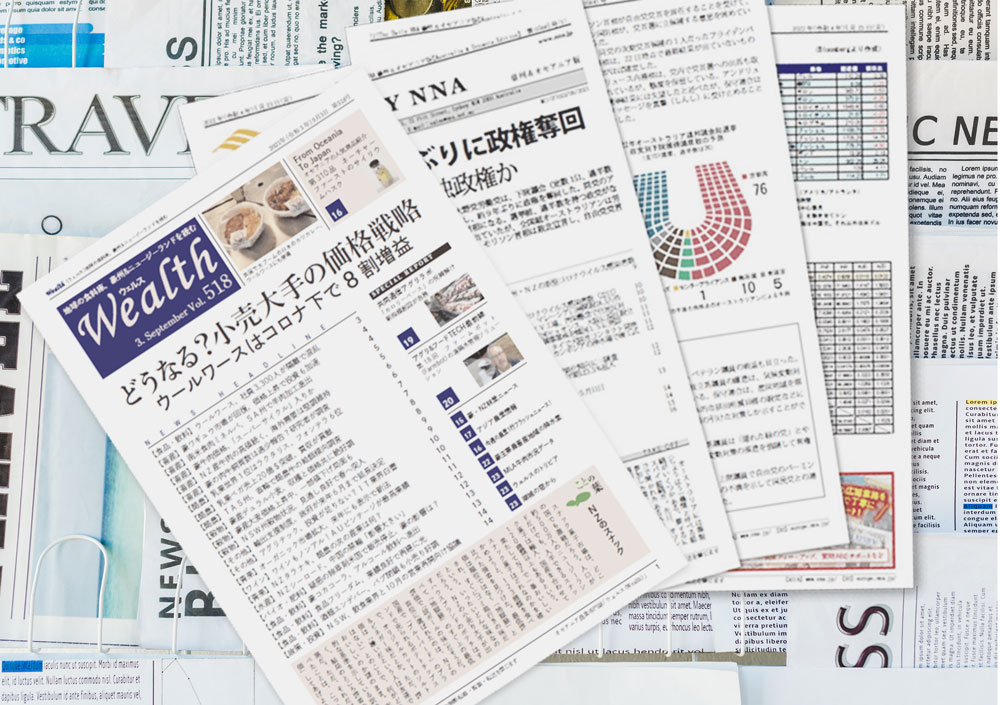 News distribution business
We deliver latest political and economic news journal ("The Daily NNA Australia & Oceania Edition") and specialized agricultural and food-related news ("Wealth") from the Oceania region (Australia, New Zealand, Pacific Islands) in Japanese.